DÉCO'START, the newcomer of the THERMINOX product range
If, like us, you are sensitive to home interior aesthetics, you will not miss DECO'START. This new part of the THERMINOX range which extends the flue to the appliance spigot ensures perfect continuity and therefore an impeccable finish. We present it to you on video.
DÉCO'START, essential and customizable,
The DÉCO'START item may not be completely new to you. And for good reason, we presented this innovation at the Progetto Fuoco fair in March 2020, remember: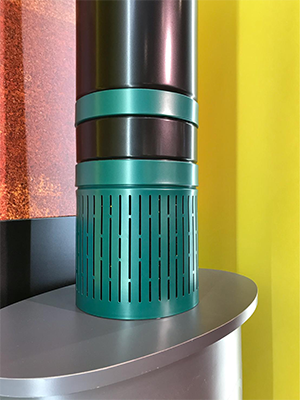 Ventilated around its entire circumference to release heat and maintain an irreproachable quality of finish over time, DÉCO'START is also customizable in the RAL color of your choice. It will match perfectly with painted flue and locking band.
DÉCO'START is available in the 2020 Therminox pricelist.